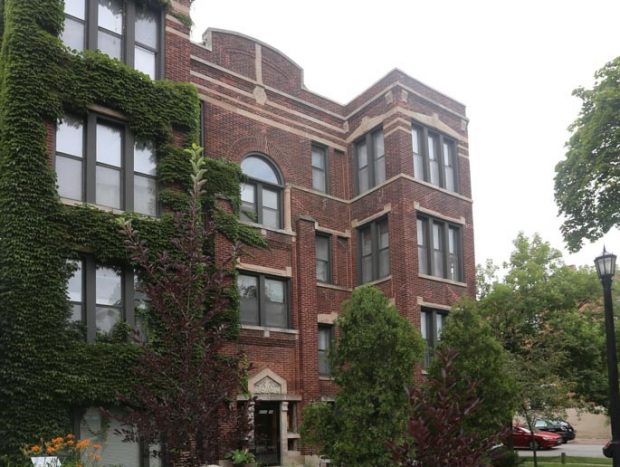 4556-58 N Dover / 1401-11 W Wilson
BUILDING INFORMATION
Open floor plans, good sized kitchens with dishwasher's, microwave's. and gas stoves.. Some with exposed brick walls bay windows, large bathrooms Oak floors. 10' ceilings with crown molding. Ceiling fans. New electrical wiring. All utilities included. $50 per month surcharge for the use of window AC units.
Date Constructed: 1901
Unit Types: Studios, 1 beds
Units in Building: 29
Style: Brick 3-story walk-up
Utilities Included: All: heat, water, cooking gas and electricity
Floor: Wood
Windows: New. Mini Blinds.
Pets: Cats, 2 Max
Parking: Street
Laundry: None. Laundry mat directly across the street
Neighborhood: Uptown / Sheridan Park
Public Transit: Wilson Red line. Clark street Bus. Montrose Bus.
Street parking.
Unit Types: Studios, 1 beds
Units in Building: 29
Style: Brick 3-story walk-up
Utilities Included: All
Floor: Wood
Pets: Cats
Parking: Street
Laundry: Basement
Neighborhood: Uptown & Buena Park
Public Transit: Wilson Red line