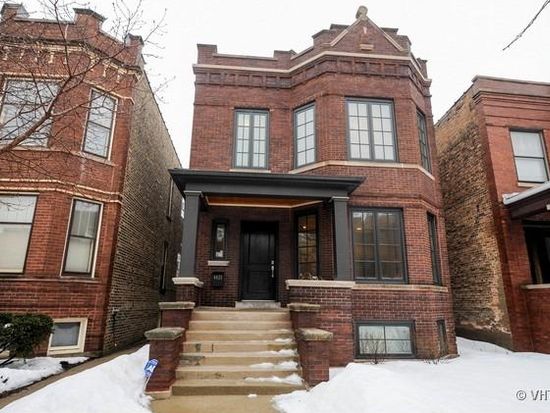 4431 N Maplewood
BUILDING INFORMATION:
Rare character with modern flow. Lincoln Square 2008 new construction inside, classic brick exterior on oversized 30' lot, on street lined with similar brick and stone buildings. 2 blks to Welles Pk, 3 blks to heart of Lincoln Square shops. Half block to Waters School. Open kitchen/dining/family room. Luxurious walnut-stained floors, tasteful finishes. New LL w radiant floors, high ceilings, flexible layout. In unit laundry.
Unit Types: 2 bed & 3 bed
Units in Building: 2
Utilities Included: Water
Floor: Wood
Windows: New
Pets: Dogs, Cats
Parking: Covered
Laundry: In Unit
Neighborhood: Lincoln Square & Ravenswood
Public Transit: Rockwell Brown line. Montrose Bus. Western Bus. Street Parking.
Unit Types: 2 bed & 3 bed
Units in Building: 2
Utilities Included: Water
Floor: Wood
Pets: Dogs, Cats
Parking: Covered
Laundry: In Unit
Neighborhood: Lincoln Square & Ravenswood
Public Transit: Rockwell Brown line