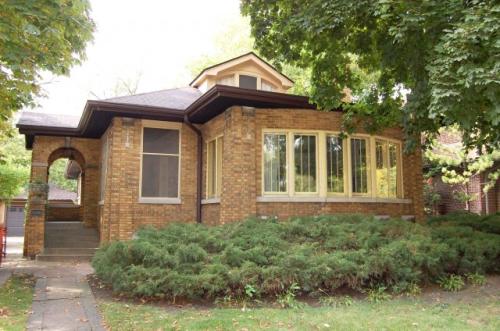 4520 N Virginia
BUILDING INFORMATION
Stunning 3 bedroom/2.5 bath historic bungalow with two car garage, full basement and riverfront back yard. Wood burning fireplace, hot water heat, tons of sunlight on quiet street near Lincoln Square.
Unit Types: Single Family
Units in Building: 3 beds; 2.5 baths
Style: Bungalow, single-family home
Utilities Included: Water
Tenant pays heat, cooking gas and electricity
Floor: Wood
Pets: Dog Cat
Parking: Covered
Laundry: In Unit
Neighborhood: Lincoln Square
Public Transit: Rockwell Brown line. Lawrence Bus. Montrose Bus.
Unit Types: Single Family
Units in Building: 3 beds
Style: Bungalow, single-family home
Utilities Included: Water
Floor: Wood
Pets: Dogs, Cats
Parking: Covered
Laundry: In Unit
Neighborhood: Lincoln Square & Ravenswood
Public Transit: Rockwell Brown line